THE FINAL YEAR SHOW 2021
The Final Year Show celebrates the work of third year undergraduate and post graduate photography students from the University of Bolton.
Planned during the third lockdown, due to the COVID 19 virus, the exhibition looks towards a hopeful end to the social impact of the virus and associated restrictions.
Significant because it signals a change from current restricted practices towards what we hope to be a period of freedom, with space to breathe and the removal of restraints.
We are delighted to be able to offer our students the space to put on a physical exhibition. It is from points such as these that artists, designers and photographers realise their visions, as well as feeling a sense of pride and satisfaction from the process. They are also able to be acknowledged in front of their families, friends and the wider creative community.
Dr. Ian Glover
Programme Leader Visual Communication
PhotoBoltonUni | The University of Bolton
YELENA OVERCHENKO | REVIVAL
"Don't let the noise of others'opinions drown out your own inner voice. And important, have the courage tofollow your heart and intuition."
Steve Jobs
Sometimesour lives consist of the continuous pursuit of goals and desires that do notbelong to us at all. Sometimes we don't even hear ourselves, we don'tunderstand who we are and what we really want to get out of life.
ForYelena Overchenko the author of this project 'Revival', finding hervoice both artistically and personallybecame the drive to craft her own reality through the creative prism ofthe camera lens. Connecting with the viewer to tell a personal story andreflecting on her life as an artist and human.
Thispersonal project is based on the author's feelings, her vision, her experience,her past, her rethinking of life, and her search for herself as a photographerto find a personal visual language for her work. The work does not try to showrealism but, creates an inner world that explores the depths of humanconsciousness, thoughts, mood, feelings and self-awareness.
IG: @yelena_art_photo
W: yelenaove.co.uk
E: yelenaove@outlook.com
MICHAEL THOMAS STOPFORD | DOCUMENTATION OF LANCASHIRE'S QUARRIES
"Here's another one. Another holein the earth. Another rock-sided gape in the smooth face of Lancashire. Orperhaps… Here's another one. Another land-eye opened. Another portal tokinaesthetic transcendence." RobinMüeller, Lancashire (Bouldering Guidebook, 2016).
As early as the Roman timesLancashire's quarries have been providing its local towns and cities withstone, excavated from its rolling hill sides.
Despite the public's perception ofthe negative environmental impact the now disused quarries have become a utopiafor wildlife, ramblers and most famously rock climbing.
The project ADocumentation of Lancashire's Quarries was created to document these variances.Using digital camera techniques to create multi-image panoramic photographs, Stopfordaims to capture these large gritstone expanses during the working life of aquarry, a disused quarry taken back by nature and how these places are usedtoday with the means of climbing.
IG: @MichaelStopfordPhotography
JAMIE-LEIGH MOSES | NOSTALGIC SWEETS
It is believed that nostalgia is "a yearningfor a different time – the time of our childhood, the slower rhythms in ourdreams" (Boym, 2007:8).
Old sweet shops are in the hearts of many peoplebecause they reminisce on the enjoyment that filled their younger minds as theychose their favourite sweets to buy, watched them get weighed and poured intosweet bags. Nostalgic Sweets exploresthe aspects of old sweet shops and the sweets that were once, or still are,popular in the 1900s. These images take you on a journey back in time to oldsweet shops, showing visuals of the sweets sold in the shops and the process ofthem being weighed and sold.
The project shows the sweet shop and the sweetsin detail and suggests that photographs of objects of this nature could be usedto trigger nostalgia, especially childhood nostalgia. "Memories of childhoodwere the dreams that stayed with you after you woke" (Barnes, 1998).
IG: jaimieleighmoses.photography
E: jaimieleigh.moses@gmail.com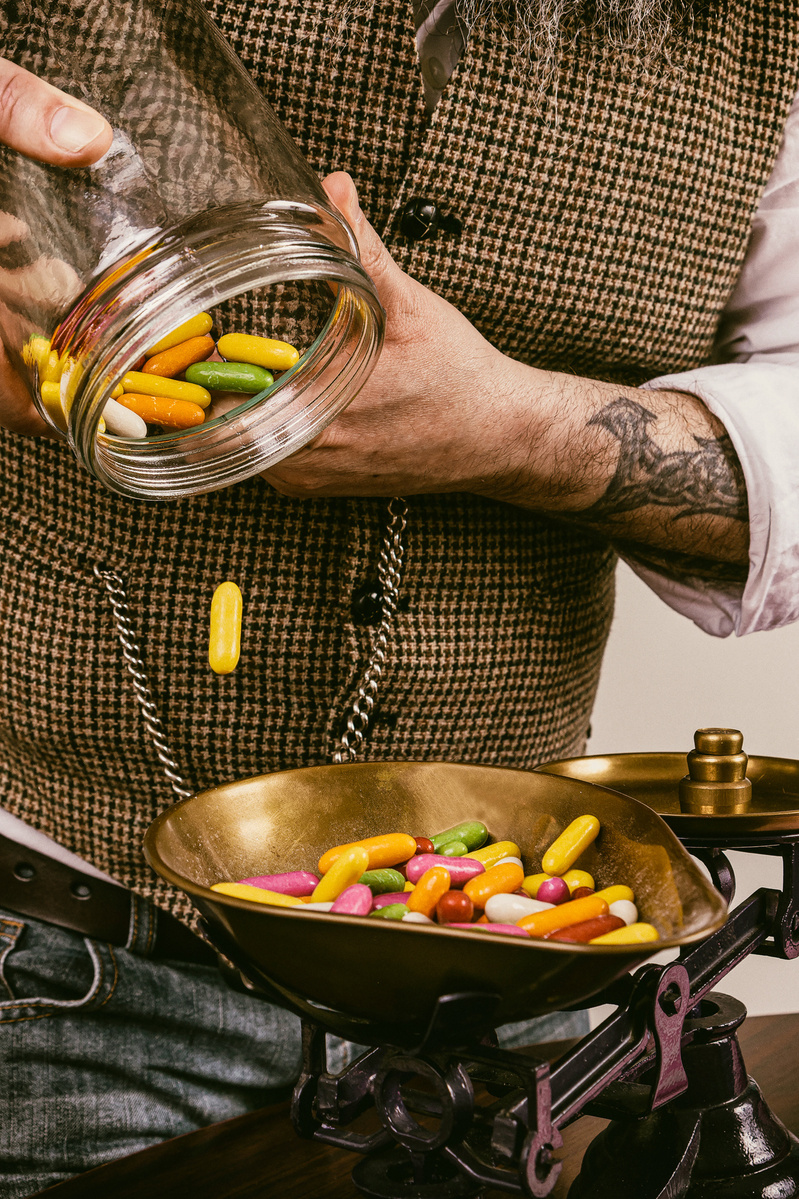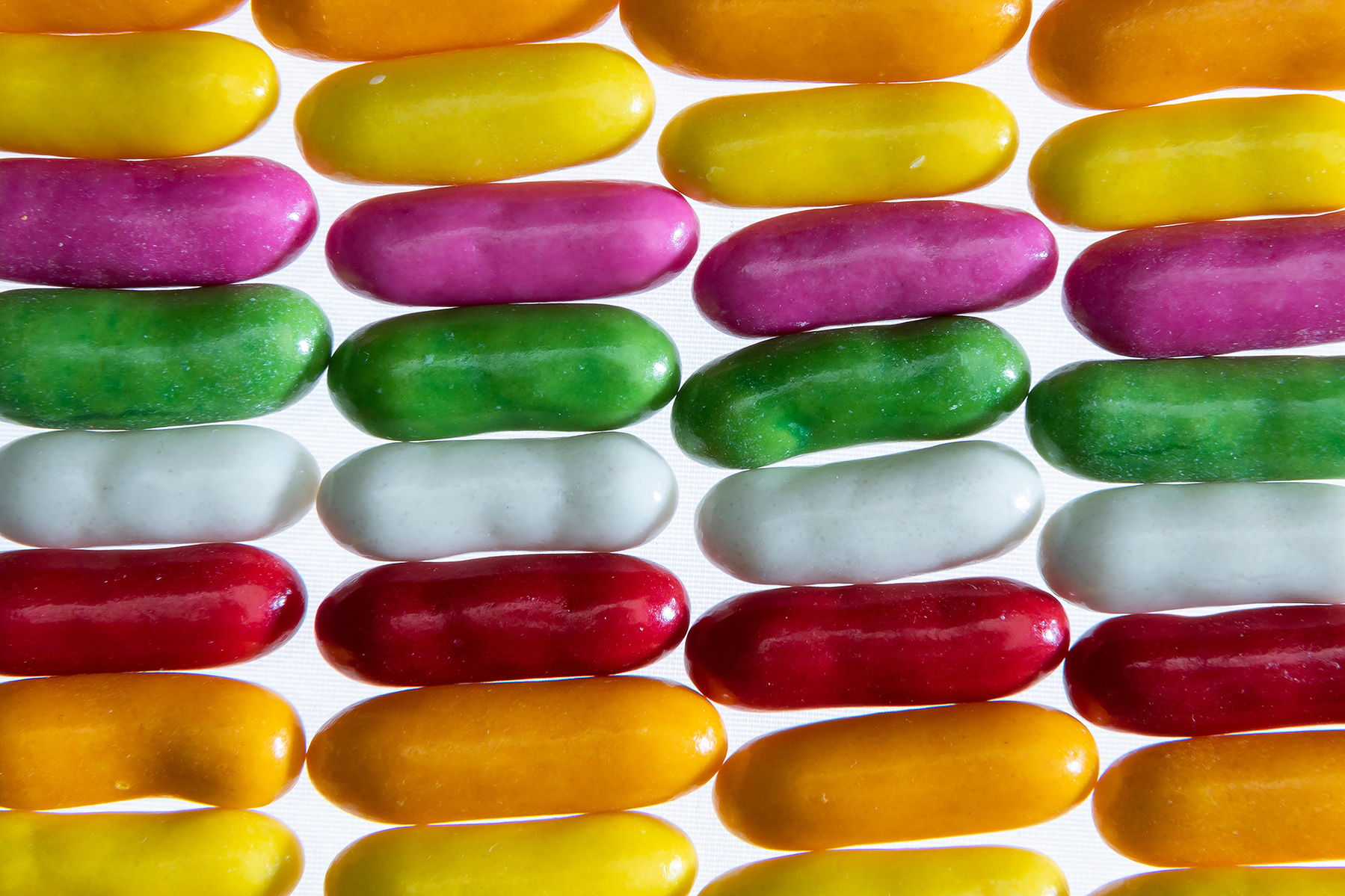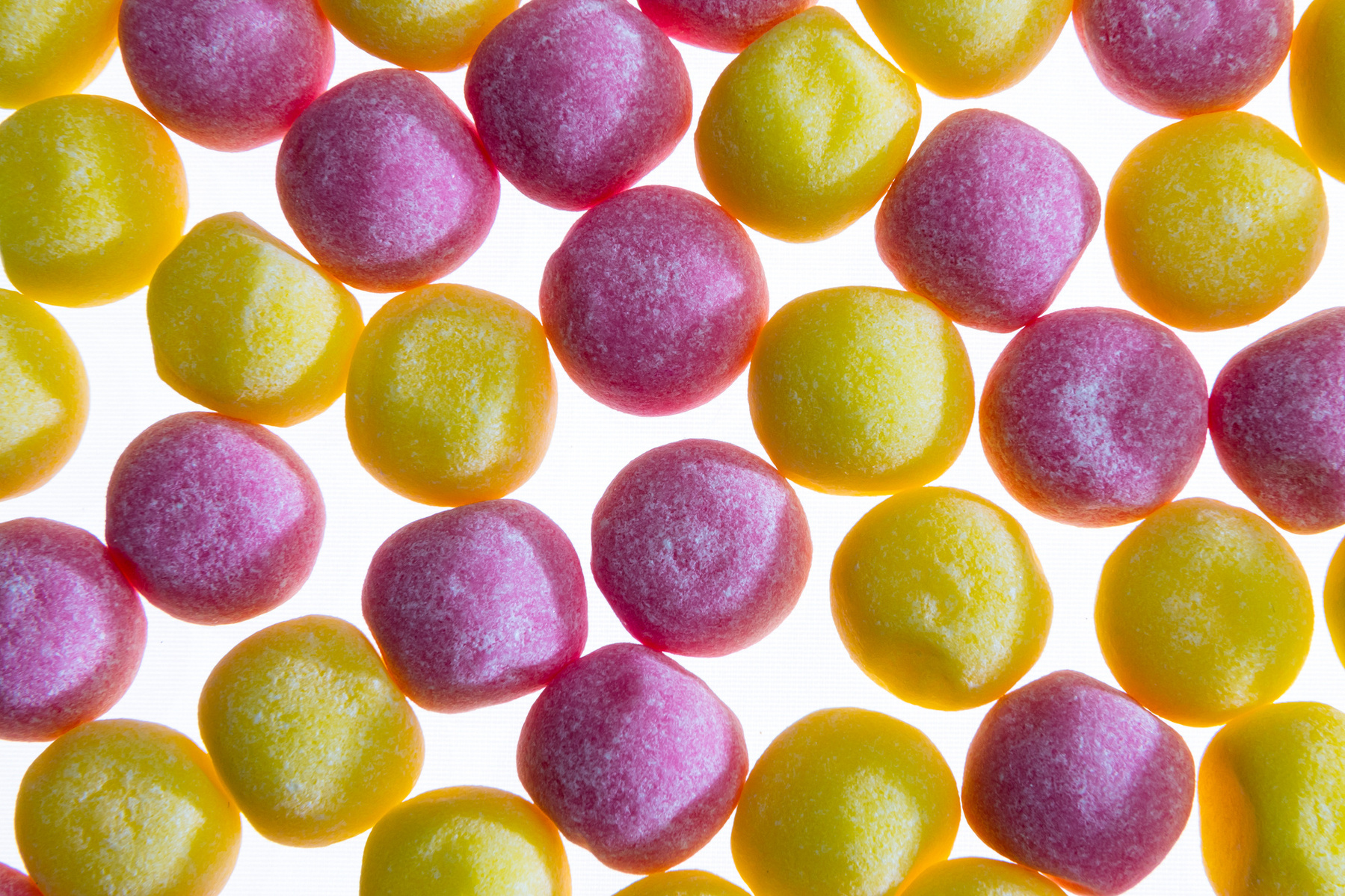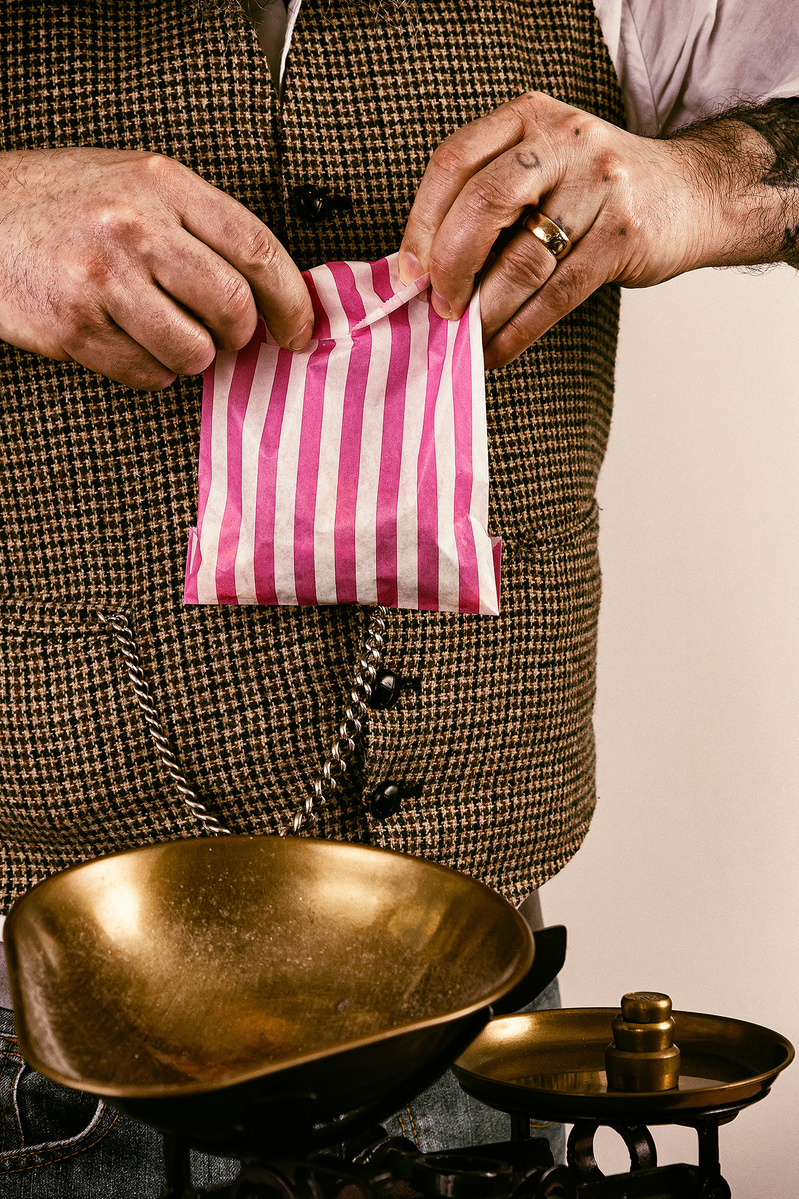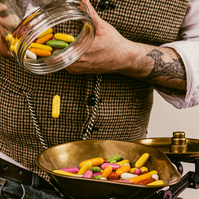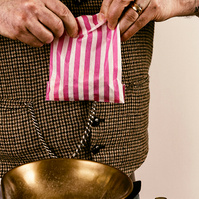 GEORGINA GILL | MY VOICE PROJECT
"It is yourability as a creative person to envision positive change that will make adifference." – PatriciaJohanson
My Voic Project is a seriesof images about self-expression, conducted by the artist as a means of explorationof past trauma in relation to their experiences. Gill's project is a sequence ofself-portraits accompanied by handwritten notes, indicating an emotive approachto the expression of the feelings and impacts abuse has had. The set exploresvulnerability through the experimentation of expression and stance, to show howPTSD can come from experiencing sexual and emotional abuse. The work presentedis spilt into two sections; 'Your Words' exploring the words said to thesubject and 'My Thoughts' how the subject feels about the experiences they havebeen through.
In terms of this project, Gill's aim is to move on to work within thetherapeutic field as an art therapist and use this academic opportunity tocontinue My Voice Project, workingwith a range of individuals by helping them express themselves and theirexperiences through different art mediums. Through doing so, the artist hopesto make change and enable others to explore themselves and speak up, in orderto make a difference for individuals and even society.
IG: georgina_gill.photography
W: ggphotos22.wordpress.com
E: georginaheinemann22@gmail.com
AURELIJA GEISTORAITYTE | FLY FREE
The world contains many things that have been leftundiscovered and unexplored, therefore we cannot truly say we have figured outthe workings of nature and possibly never will. Each day scientific breakthroughsare made as we discover new species and technology advances that improve ourlearning and support towards human development.
Geistoraityte sees the world where humans are just apart of the bigger picture rather than being a centre figure. For her, naturemeans beauty, and animals mean life and peace. She does not believe people tobe so pure, natural, and true as other forms of life are. Geistoraitytebelieves that with animals, you get what you see, there is no malevolence orpretending to be something that they are not.
The project explores peculiarities of the animalkingdom in order to better understand the workings of nature. The focus of theproject in on important species around the world – birds, which account forabout 10, 000 species living on earth. The project therefore attempts to showthe beauty of these creatures, through a closer look. This project aims to highlightthe importance and the beauty of creatures in our ecosystem and remind peoplethat we are all meant to live in harmony.
IG: ag_shot_photography
W: ag-shot.wixsite.com/photography
E: ag.ag.shot@gmail.com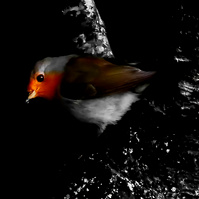 HOLLY REID | PORTRAITS OF A NON CONCORMIST
Portraits of a Nonconformist is a series of self-portraits thatexplore the constraints and limitations of shooting fashion photographythroughout several lockdowns during a global pandemic. Inspired to reinvent herimage, Holly Reid takes herself on a personal journey, pushing her boundariesin front and behind the lens.
Inspired by I-D, The Face and PurpleMagazine along with current fashion and make up trends, she tries differentstyles and pushes her looks as far as possible just with what she's had at homeduring the pandemic, also experimenting with different styles of editing tocreate interesting fashion images, without any studio equipment. Creating aseries of images of varying aesthetics, each with their own unique concept.
IG: @hollyreidcreative
E: holly_reid18@live.com
KRISTA ROBERTSON | BROSEN
Brosen is a photographicexploration of different traditional and modern foods originating inLancashire. Currently the average person from the Lancashire area will eatChinese, Indian and Italian cuisines, but no traditional Lancashire food.Brosen – which in the Lancashire accent means 'plump looking' celebratesdifferent traditional foods that not many people know come from the region oreven exist.
IG: @ kristarobertson_photography
E: kristarobertson99@gmail.com
MADDISON THRELFALL | CONSUMPTION,CONSUMERS & CAPITALISM
''As consumers we haveso much power to change the world by just being careful in what we buy'' – EmmaWatson, actress, and ethical fashion advocate.
Consumption,Consumers & Capitalism questions the impact of socialmedia and technology, revealing secrets of advertising and the effects on youngconsumers. Within the last decade technology has evolved, and social media is apowerful platform for a young generation. The artist is questioning- what Is itthe main source behind fast fashion being on the rise?
Photographing items ofclothing and fashion products to incongruously romanticise the idea of fastfashion brands based on consumption and the consumers.
Unfair, Unethicalun-eco-friendly – Would you agree? Fast fashion can be corrupt for theenvironment with high demand of items of clothing as fashion evolves withdifferent trends throughout the years, this can lead to mass production infactories.
Retailers sell,Consumers buy, Companies make the profit. – The harsh truth behind the fashionworld and its inhumane conditions and the unfair wages these garment employeeswork for. Just so consumers like yourselves can look good for social media.
It is time to askourselves – should we slow fashion?


IG: @Maddythrelfallphotographer


WALAA MATOOK | PALESTINIAN TRADITIONAL COSTUME
Palestinian Traditional Costume combines my love of portraitand fashion. As a Palestinian I am proud of my heritage and I wanted to producea document of Palestiniantraditions, focused on the clothing. Palestinians have many different garments for different occasions reflecting ourrichness in cultural practices and diversity. This pride in our traditions issomething that I am passing on to my children – and these photographs will formpart of their heritage.
IG: @photographywalaa
E: awalaa207@yahoo.com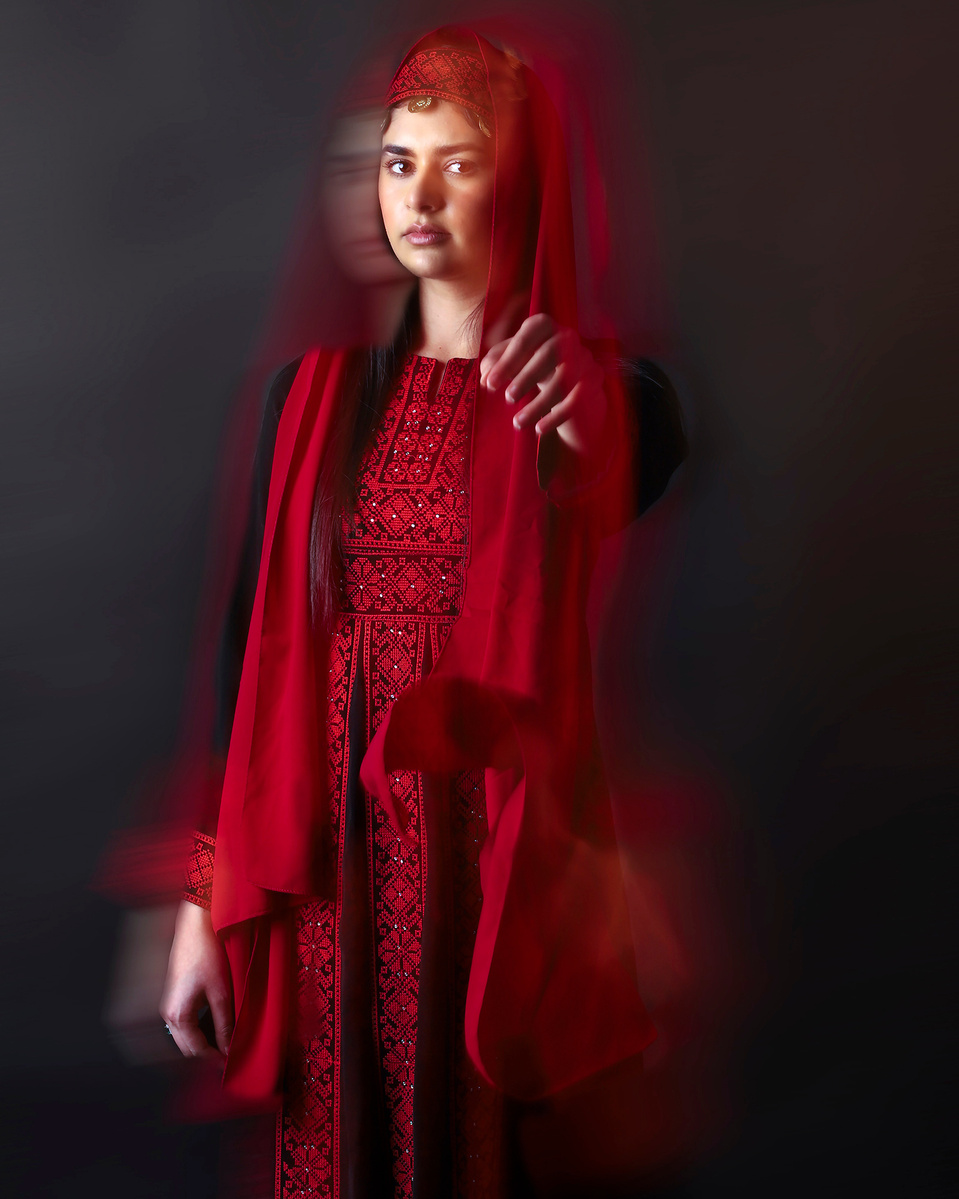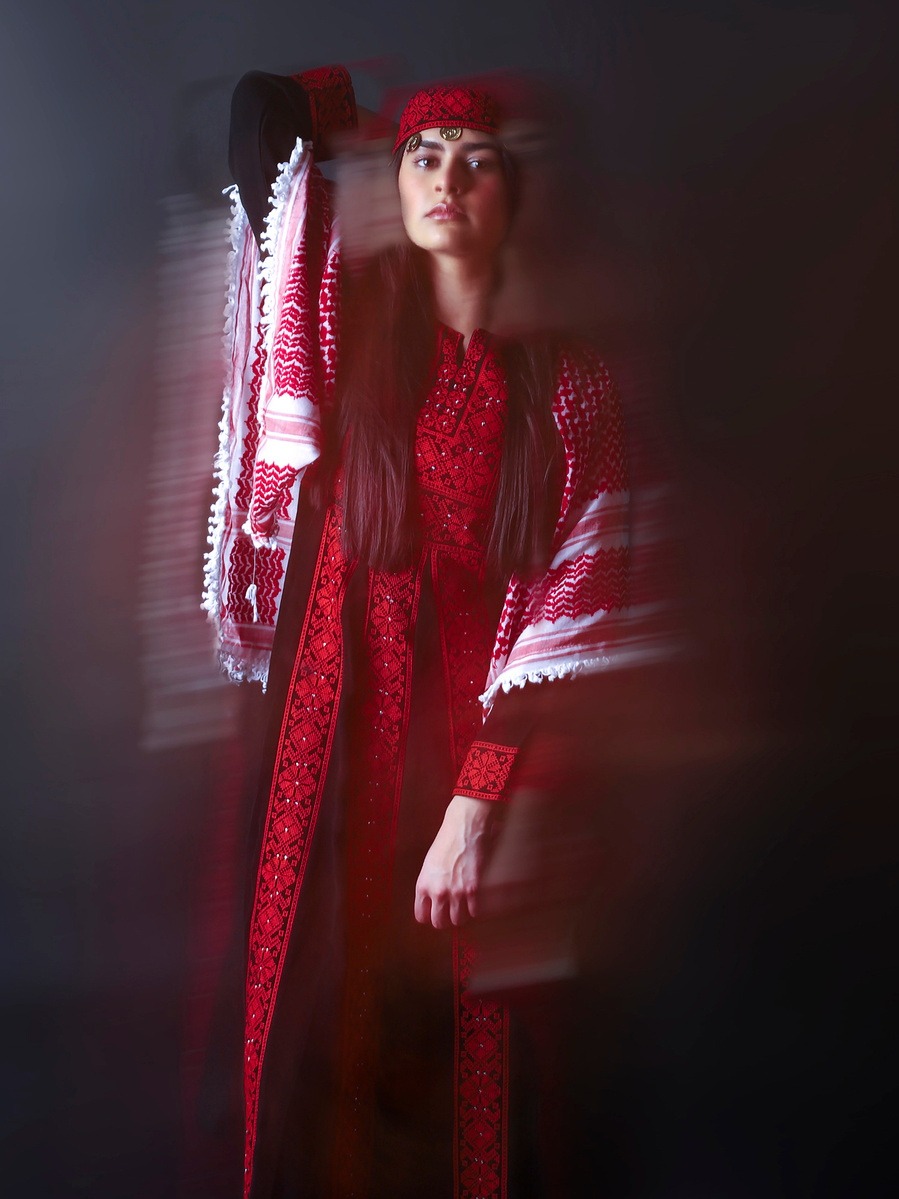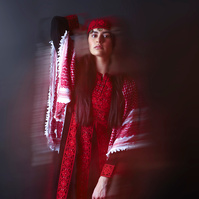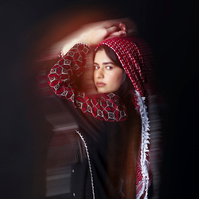 LEAH BEVAN | TRIGGERING MEMORIES
"Memories are the treasures that we keep locked deep withinthe storehouse of our souls, to keep our hearts warm when we are lonely." – BeckyAligada
By photographing objects within herhousehold as well as other family members' and placing them alongside familyarchival photographs, Leah Bevan has created a project which explores how thefeatured objects causes herself to remember certain memories from the past.
Bevan works with the collageaesthetic to help create a homemade and personal feel to her work. Triggering Memories contextualises still life images of her family'spossessions by placing them with past family images which feature the samepossessions. In addition, Bevan also wants to photograph and show herself, otherfamily members and the different spaces that have changed from the time of thefeatured archival photographs. Every individual gives objects specialsignificance due to the associations they may suggest which gives the abilityfor memories to be recalled.
Working with the past statement, Bevancreated a project that tests those words by collaborating with objects thathave significance to her. This was achieved through the use of the archivalphotographs which bring the memories to life.
E: leahbevanphotography@gmail.com
IG: leahbevan.photography
PENNY HASKELL | UNDERREPRESENTED
"I'm not a minority: I'm a majority of one. Weall are. To call someone a minority, you give them baggage, of not being full,or not being seen as full. All of us need to be seen as full human beings." - Jose Antonio Vargas
Underrepresented showcases several kinds of models to helpdepict a true, more inclusive representation of the human form within fashionphotography. All kinds of people from different; economical, cultural and sociologicalbackgrounds come together as one to help promote diversity in the
ever-expandingfashion industry. Haskell is dedicated to photographing real people and theirmyriad of quirks and idiosyncrasies. Capturing their personalities almostradiating through their aesthetic and visual power.
Comingfrom a lower socio-economic background herself, Haskell has been surrounded bythe complexity and diversity of peoples, wider society wouldconsider the 'minority'. Driven by the message of equality for all, Haskell hasin practice used an array of unconventional models, in comparison to the statusquo prevalent in an extremely standardized 'perfect' set of attributes that doesnot represent the plethora of people representable in the pursuit of aestheticbeauty.
Streetwearfashion photography is historically the space most welcoming to ideas againstthe grain serving as a medium both as fashion for the people, and fashion torepresent the individual.
IG: @Haskell.Photography
W: pennyhaskellphotography.com
E: info@pennyhaskellphotography.com


LAUREN BEAUMONT | BOUJIE ON A BUDGET

According to UrbanDictionary.com, boujie is anything that is perceived as"upscale" from a blue-collar point of view. A shortened versionof the word bourgeois which has a French origin and used to describe theBourgeoisie class, the middle class, typically with reference to its perceivedmaterialistic values or conventional attitudes.

Boujie on a Budget combines multipleobjects that are finically cheap and considered fun. Photographed using a highend advertising style and incorporating stop motions, and colour theory, toproduce an eye catching and fun aesthetic. Boujieon a Budget generates a feeling of nostalgia for the older ordinanceand shows a younger audience that you can style apparel, jewellery and objectstogether to look boujie even on a budget.


IG: @laurenbeaphotodesign
W: laurenbeaumontphotography.com